Dale J. Fries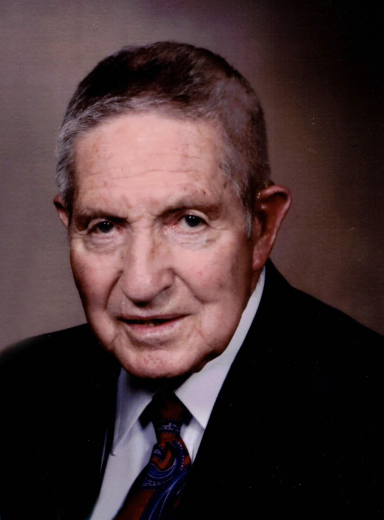 Dale J. Fries
1931 – 2023
IDA GROVE - Dale John Fries, 92, of Ida Grove, passed away peacefully in his sleep, on Thursday, Nov. 9, 2023, at Parkridge Specialty Care in Pleasant Hill, Iowa.
A Graveside Service will be held at 1:30 p.m., Saturday, Nov. 18, 2023, at the Ida Grove Cemetery of Ida Grove, Iowa. Pastor Luann Benge will officiate. 
The Christensen-Van Houten Funeral Home of Ida Grove, is in charge of the funeral arrangements. Condolences may be sent online at www.christensenvanhouten.com.
Dale John Fries, the son of Adolf "Fats" Fries Jr. and Evelyn "Toots" (Meier) Fries, was born Jan. 28, 1931, on the farm place just east of Ida Grove. He grew up in the Ida Grove area and graduated from Ida Grove High School with the class of 1949. He also attended Blaine Township #9 Country School before attending one year of college.
On Feb. 6, 1955, Dale married his true love, Roberta Jean Sindt, in the United Methodist Church of Ida Grove. The couple made their home at the Kolb house in the early years and later, on Circle Drive for 60 of the last 66 years where they raised one son, Jay Alan Fries.
Dale grew up on the family farm where he learned a fine work ethic, this is also where he decided that he never needed to eat chicken again. He was in the Iowa National Guard until about 1965 and continued to work for the Ida County REC for 43 years retiring in January of 1997.
Dale enjoyed traveling to see the sites. He traveled with his wife on bank trips to Alaska, Hawaii, and even Paris. But, no trip was complete without a stop at the local ice cream shop! Dale also enjoyed his summers at Lake View skiing and boating. Later years, he had time to shine up his cars, travel to see his grandkids, mow the farm place, and volunteer at the United Methodist Church of Ida Grove.
He was a member of the United Methodist Church up until 2017. In 2017, Dale and his wife moved to be closer to their son and grandsons in Des Moines.
He is survived by his loving son, Jay (Lisa) Fries of Des Moines; two grandsons Tyler Fries and Trevor Fries; plus several cousins in the area.
Memorials can be made to the family.
Services: Nov. 18, Ida Grove Cemetery, Ida Grove
Christensen-Van Houten Funeral Home • Ida Grove • 712-364-2727
Category:
The Ida County Courier
Ida County Courier
214 Main Street
PO Box 249
Ida Grove, Iowa 51445
Phone:  712-364-3131
Fax:  1-800-340-0805
Mid-America Publishing
This newspaper is part of the Mid-America Publishing Family. Please visit www.midampublishing.com for more information.