Donald G. Lewis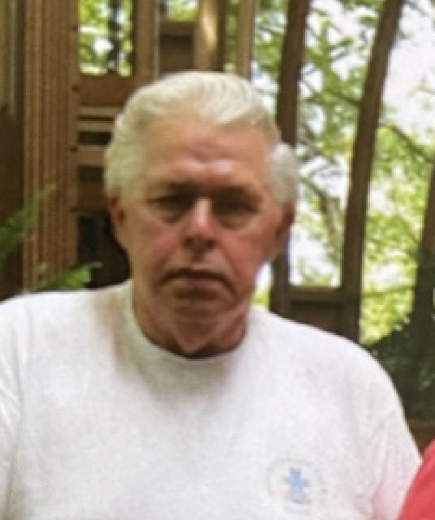 Donald G. Lewis
1941 – 2023
BATTLE CREEK - Donald G. Lewis, 81, of Battle Creek, passed away on Friday, May 12, 2023, at the Unity Point Health of Sioux City. A funeral service will be held on Saturday, May 20, 2023, at 11 a.m. at the First Presbyterian Church of Battle Creek with Eugene Tolstad officiating. Visitation is one hour prior to the service at the church. Burial is at the Mount Hope Cemetery of Battle Creek. The Nicklas D. Jensen Funeral Home of Holstein is in charge of the arrangements.
Donald Gene Lewis was born Oct. 15, 1941 in Correctionville, Iowa to Francis Fern and Alice Cora (Schumacher) Lewis. He graduated from Battle Creek High School in 1964.
Donald was united in marriage to Joan Champion on Oct. 12, 1973. They made their home in Battle Creek.
He worked as a machine operator and welder for Westendorf Mfg., retiring after 39 years. Donald was a member of the First Presbyterian Church of Battle Creek and volunteered to record the church services there. He was also a member of the Lions Club.
Donald is survived by his sister, Arlene Yokiel of West Des Moines, Iowa; brother, Jimmie Lewis of Battle Creek, Iowa; nephew, Lawrence Jr., and niece, Miriam Hovenga; and several nieces, nephews and great-nieces and nephews.
He was preceded in death by his parents, Francis and Alice and brothers, Virgil and Lawrence Lewis.
Online condolences can be made at nicklasdjensenfh.com.
Services: May 20, First Presbyterian Church, Battle Creek
Burial: Mount Hope Cemetery, Battle Creek
Nicklas D. Jensen Funeral Home • 712-368-4332 • Holstein
Category:
The Ida County Courier
Ida County Courier
214 Main Street
PO Box 249
Ida Grove, Iowa 51445
Phone:  712-364-3131
Fax:  1-800-340-0805
Mid-America Publishing
This newspaper is part of the Mid-America Publishing Family. Please visit www.midampublishing.com for more information.