Donald Lansink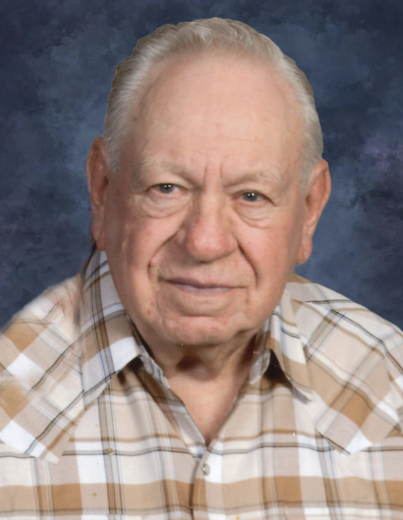 Donald Lansink
1934 – 2023
IDA GROVE - Donald Francis "Don" Lansink, 88, of Ida Grove, Iowa, passed away on Tuesday, May 16, 2023, at the UnityPoint Health-Iowa Methodist Medical Center of Des Moines, Iowa.
A Mass of Christian Burial will be held at 10:30 a.m., Wednesday, May 24, 2023, at the Sacred Heart Catholic Church of Ida Grove, Iowa. Father William A. McCarthy will officiate. Committal Services will follow in the Sacred Heart Catholic Cemetery of Ida Grove, Iowa, with Military Rites conducted by the McNamara-Moore Post No. 61 of the American Legion of Ida Grove, Iowa.
A Visitation will be held from 5-7 p.m., Tuesday, May 23, 2023, with a Rosary Service 6:45 p.m. and a Vigil Service at 7 p.m. at the Sacred Heart Catholic Church of Ida Grove, Iowa.
The Christensen-Van Houten Funeral Home of Ida Grove, Iowa, is in charge of the funeral arrangements. Condolences may be sent online at www.christensenvanhouten.com.
In lieu of flowers, donations in Donald's name can be made to: McNamara-Moore Post No. 61 of the American Legion, PO Box 185, Ida Grove, Iowa 51445.
Don Lansink, a proud veteran of the U.S. Army, was the second-born child of William "Will" and Margaret Lansink, born Nov. 4, 1934, in Ida Grove. He was raised on the family farm with his six siblings and graduated from Ida Grove high school in 1952, where he was involved with football, track, FFA, and the class play. After high school, Don joined the Army, serving in the Korean War, and was honorably discharged March 27, 1957.
Following his military service, Don lived in Kansas City and attended Auto Body Repair School with his brother William "Billy." It was in KC where he met his first wife, Betty Jean Golden, whom he married Sept. 27, 1958. Together, Don and Betty had two children, Vincent and Steven. Several years after Betty's untimely passing on Jan. 31, 1961, Don met Darlene Ann Gralapp, and they married on Feb. 27, 1965, in Le Mars, Iowa. Don remained married to Darlene until her passing in Sept. 2020, and together, they had an additional nine children. Don lived on a farm southeast of Battle Creek for over 40 years before he and Darlene retired to Ida Grove in 2010. It was on the farm where Don and his family grew crops, raised livestock, and owned and operated the Lansink Body Shop.
Don proudly served on the board of the Knights of Columbus, was a member of the American Legion, and had the privilege to go on the Honor Flight to Washington D.C. in 2019. While none of his children followed in his farming footsteps, he had upmost respect and gratitude for Brian Riessen and family who worked his land for nearly three decades.
Don, known as Pops to his family, was very proud of all of his kids, and gave them a foundation of hard-work, practical knowledge, and creativity. He wanted nothing more than to see his children succeed.
Pops enjoyed teaching his kids how to fish and spent time fishing at his own farm pond with his kids and grandkids. He enjoyed auto-racing and the special memories of going to the Indy 500 and Texas Motor Speedway with his sons. He also enjoyed golfing or just riding in the cart watching his daughters play a round. He enjoyed watching football, both the NFL (including attending live games with his kids) and watching his sons play in high school, and watching baseball, especially his favorite team the Brooklyn (now LA) Dodgers. Pops loved playing cards, anything from war to rummy, to a family game of hearts with pennies, and especially poker with his boys or at the local casino right up until the time he "cashed in all of his chips."
Pops was a storyteller, from his growing up days, to his days on the warship, to all the dents his kids somehow got in their cars. The stories and one-liners, including the fresh material right up until his passing, will live on in the family forever.
Don was preceded in death by his parents Will and Margaret Lansink; wives Betty Jean and Darlene Ann; son Steven; brother Billy; brothers and sisters-in-law Diane Lansink, Salvador Murdocco, Judy Lansink, Diana Gralapp, Nancy Gralapp; and mothers and fathers-in-law Basil and Geneva "Glena" Golden, and Leslie and Lucy Gralapp.
Left to cherish his memory are his children Vincent (Sheila) Lansink of Rimrock, Arizona, Robert (Teresa) Lansink of Houston, Texas, Therese (Michael) Tierney of Southlake, Texas, Nancee Lansink of Vancouver, Washington, Jerome Lansink of Oxford, Iowa, Gerard Lansink of Newburgh, Indiana, Kathryn (Chuck) Dunleavy of Salida, Colorado, Correy (Jennifer) Lansink of Johnston, Iowa, Mickey (Heather) Lansink of Norwalk, Iowa and Bridgett Lansink of Ann Arbor, Michigan; 12 grandchildren and two great-grandchildren, with another on the way; siblings Mary Murdocco of Meriden, Connecticut, Jerry Lansink of Burnsville, Illinois, David (Peggy) Lansink of Brown Summit, North Carolina, Lawrence Lansink of Ida Grove, Iowa and James (Jane) Lansink of Ida Grove, Iowa.
Services: May 24, Sacred Heart Catholic Church, Ida Grove
Burial: Sacred Heart Catholic Cemetery, Ida Grove
Christensen-Van Houten Funeral Home • Ida Grove • 712-364-2727
Category:
The Ida County Courier
Ida County Courier
214 Main Street
PO Box 249
Ida Grove, Iowa 51445
Phone:  712-364-3131
Fax:  1-800-340-0805
Mid-America Publishing
This newspaper is part of the Mid-America Publishing Family. Please visit www.midampublishing.com for more information.