Edward 'Jake' Jacobson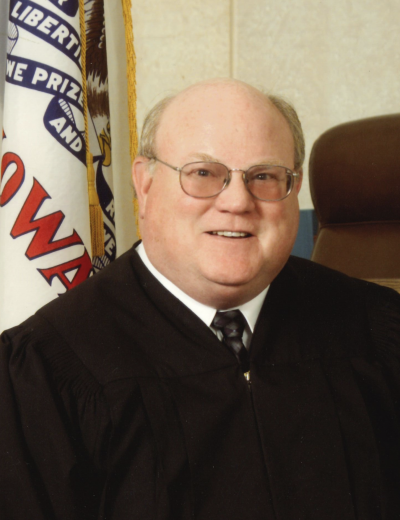 Edward 'Jake' Jacobson
1948 – 2023
IDA GROVE - Edward A. "Jake" Jacobson, 75 of Ida Grove, Iowa, passed away on Wednesday, May 31, 2023, at the UnityPoint Health-St. Luke's Regional Medical Center of Sioux City, Iowa.
A Celebration of Life will be planned this summer at the Jacobson acreage. Date and time to be announced later. The Christensen-Van Houten Funeral Home of Ida Grove, Iowa, is in charge of the funeral arrangements. Condolences may be sent online at www.christensenvanhouten.com.
Memorials may be directed to the Community Basket-Ida at PO Box 147, Ida Grove, Iowa 51445 in remembrance of Jake.
Edward A. "Jake" Jacobson was born Feb. 23, 1948, and passed away surrounded by his family May 31, 2023. Jake grew up in Sloan, Iowa and moved to Odebolt, Iowa, his freshman year, graduating with the Odebolt-Arthur Class of 1966. He attended Morningside College in Sioux City and served as Student Body President his senior year and also Editor of the Morningside newspaper. His educational journey continued at the University of South Dakota School of Law.
He practiced law in South Dakota until 1981, then in Iowa until he retired in 2017. He spent 26 years in general practice, served as Ida County Attorney, and was national trial counsel for a major equipment manufacturer for 15 years. For the final 16 years of his career, he served as a District Court Judge for the State of Iowa. The highlight of his career was presiding over the Western Iowa Drug Court. He was proud to be a part of a program that provided better opportunities for so many people.
Jake married Nancy Uherka in 1975, and they welcomed a son, Lex, in 1976. He married Cindy in 1981, and ultimately adopted her daughters, Kara and Brittany. Jake and Cindy spent many happy years raising three kids and working on never-ending projects on their acreage. He was his children's biggest fan, and, in later years, became a proud grandpa to four grandkids. Jake was happiest when the house was loud, crowded, and full of family.
He was an avid outdoorsman and there wasn't a hobby he wouldn't try. Over the years, he tapped maple trees, had a large garden, hunted moose, elk, deer, pheasant, geese, and duck, and enjoyed beekeeping. He was involved with Ida County Pheasants Forever for many years. He helped found the Maple River Chapter of Ducks Unlimited, served for many years as President, was a committee member for over 40 years, and a lifetime sponsor of DU.
Jake was always quick to lend a hand, such as when he saw an opportunity to help his favorite fishing town's economy by dragging some local buddies to Lake Oahe in Akaska, South Dakota, for a fishing tournament, named after himself of course. The EA Jacobson Iwegian Invitational fishing tournament continues to this day every June. He loved watching his Packers and Yankees, but his favorite team was whichever one his family played for. He never missed a parent-teacher conference, wrestling meet, track meet, t-ball game, basketball game, volleyball game, concert, dance recital or theatre performance.
To know him was to love him…and be aggravated with him at the same time. He was an expert conversationalist (bullshit artist) and never lost an argument, that he admitted. Everyone that knew him has a Jake story - please remember him now with them all and share - there was nothing he liked better than a good story. A celebration of life will be planned this summer at the acreage.
Survived by wife Cindy Jacobson of Ida Grove, Iowa; children Lex (Steph) Jacobson of Battle Creek, Iowa; Kara (Matt) Minnihan of Onawa, Iowa and Brittany (Dan) Gilliatt of Winterset, Iowa; four grandchildren: Gwen, Sage, Cecily, and Xavier; sister Nancy (Larry) Arnold of Aberdeen, North Carolina; brother-in-law Carl Carper of Fairview, Texas; numerous nieces, nephews, and in-laws.
Preceded in death by his parents John and Mabel Jacobson; and his sister Janis Carper.
Services: Celebration of Life planned this summer
Christensen-Van Houten Funeral Home • Ida Grove • 712-364-2727
Category:
The Ida County Courier
Ida County Courier
214 Main Street
PO Box 249
Ida Grove, Iowa 51445
Phone:  712-364-3131
Fax:  1-800-340-0805
Mid-America Publishing
This newspaper is part of the Mid-America Publishing Family. Please visit www.midampublishing.com for more information.