Lee Hemer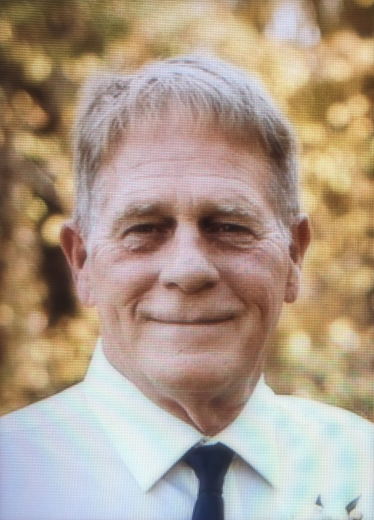 Lee Hemer
1955 – 2023
ODEBOLT - Lee Hemer, 68 of Odebolt, Iowa, passed away on Tuesday, May 30, 2023, at his home in Odebolt.
Mass of Christian Burial will be held at 1:45 p.m. on Saturday, June 3, 2023, at St. Martin's Catholic Church in Odebolt, Iowa. Visitation is from 4-7 p.m. on Friday, June 2, 2023, at the church, with Rosary being prayed at 3:30 p.m. and a Vigil Service at 7 p.m. Burial is at St. Martin's Catholic Cemetery in Odebolt. Farber & Otteman Funeral Home of Odebolt has been entrusted to care for Lee and his family.
Lee Roy Hemer was born on April 18, 1955, the fourth child of thirteen, to parents Roy and Shirley (Oxendale) Hemer in Ida Grove, Iowa. He was baptized and confirmed at St. Paul's Lutheran Church in Ida Grove, Iowa. Lee grew up in Arthur, Iowa, on a farm, where there was always work to be done, even in the wee hours of the morning before heading off to school. Whether it was feeding the animals or baling hay, it is for sure where Lee learned his good work ethic. He and his siblings loved the farm life though, and having such a large family, meant boredom was rare. He attended Odebolt-Arthur Schools and graduated from high school with the class of 1973. Lee participated in wrestling throughout his life, in one way or another. He wrestled during high school in the 145# weight class, hence the Funeral Mass start time, and made it to state. Lee later coached Mat Rats Wrestling, a youth wrestling program out of Odebolt. He loved following his own children and grandchildren in the sport. Wrestling was just in his blood as they say.
On May 23, 1973, Lee married Karen Einspahr at St. Martin's Catholic Church in Odebolt. This union was blessed with five children: Jory, Jill, Jeana, Jon, and Jeremy. They raised their family in Odebolt where he ran his business, Hemer Construction for over thirty years before working for GOMACO Trolley Company in Ida Grove. Lee especially liked that job, as it took him all around the world. He made trips to Taiwan, Washington, and Texas, just to name a few.
Lee enjoyed woodworking in his spare time. He made many bean-bag toss boards for friends and family and was always sure to donate sets to the local Pheasants Forever Banquet every year. Lee really liked being outdoors. Turkey hunting was at the top of his list when it came to hunting, and every year, on his birthday, he and his son-in-law Al could be found doing just that. He also liked fishing and camping with his family and friends. Lee always looked forward to the annual family trip to Evergreen Lodge on Big Sand Lake in Park Rapids, Minnesota. This was something Karen's family had done for many years when she was growing up, and the tradition continues. So many wonderful memories were made on those trips.
Lee was involved in his community. He served on the Odebolt-Arthur School Board for several years as well as on the city council. He was also a CCD teacher at his church. When his children were in youth sports, he was right alongside coaching them and their teammates; he just loved being involved and was good at what he did. He cheered on his favorite teams, which included the Yankees, the New York Jets and Notre Dame football teams.
Lee's family meant the world to him. He and Karen celebrated their 50th Wedding Anniversary on May 23, a milestone he was so proud and happy to have made. His love of crab legs must be mentioned. They were his all-time favorite food for sure! He was an amazing husband, father, grandfather, and friend who will be dearly missed by all who knew and loved him. Rest assured he is now free of all pain, living in God's beautiful paradise where the crab legs are plentiful, the pins are endless, and happiness is all that is known.
He is survived by his wife, Karen Hemer of Odebolt, Iowa; children: Jory (Susan) Hemer of Odebolt, Iowa, Jill (Alan) Lange of Winterset, Iowa, Jeana (Jared) Arbegast of Sheffield, Iowa, Jon Hemer of Lake View, Iowa, and Jeremy (Morgan) Hemer of Norwalk, Iowa; grandchildren: Jarel (Cailey) Arbegast, Rafe Arbegast, Zach Hemer, Xander Hemer, Emmett Hemer, BentLee Hemer, Jaeger Hemer, Jacee (Cody) Nelson, Raegan (Blaine) Hanson, Halle Hemer, Karter Hemer, and Stella Hemer; great-grandchildren Piper Nelson and Alvera Hanson; siblings: Ann (Bernie) Onnen of Schaller, Iowa, Joe (Eileen) Hemer of Urbandale, Iowa, Peg (Garry) Anderson of Sierra Vista, Arizona, Jan (Charles) Schug of Ida Grove, Iowa, Jay (Sue) Hemer of Arthur, Iowa, Kris (Rick) Schroeder of Odebolt, Iowa, Don (Tami) Hemer of Arthur, Iowa, Carl (Roxie) Hemer of Odebolt, Iowa, Bonnie Hoefling of Sioux City, Iowa, Dave (Diane) Hemer of Arthur, Iowa, and Jean (Hagen) Ludwig of Breda, Iowa; brothers-in-law Brad Aschinger of Wall Lake, Iowa, Rodney (Joy) Einspahr of Memphis, Tennessee, Dean Einspahr of Paraguay; sister-in-law Ellen (Rommie) Maxie of Houston, Texas; many nieces, nephews, other extended family members and friends.
Lee was preceded in death by his parents, Roy and Shirley Hemer; parents-in-law Dale and Joan Einspahr; sister Mary Aschinger; and nieces Collette Hemer and Quincy Ludwig.
Services: June 3, St. Martin's Catholic Church, Odebolt
Burial: St. Martin's Catholic Cemetery, Odebolt
Farber & Otteman Funeral Home • 712-668-2213 • Odebolt
Category:
The Ida County Courier
Ida County Courier
214 Main Street
PO Box 249
Ida Grove, Iowa 51445
Phone:  712-364-3131
Fax:  1-800-340-0805
Mid-America Publishing
This newspaper is part of the Mid-America Publishing Family. Please visit www.midampublishing.com for more information.