Mark S. Goodenow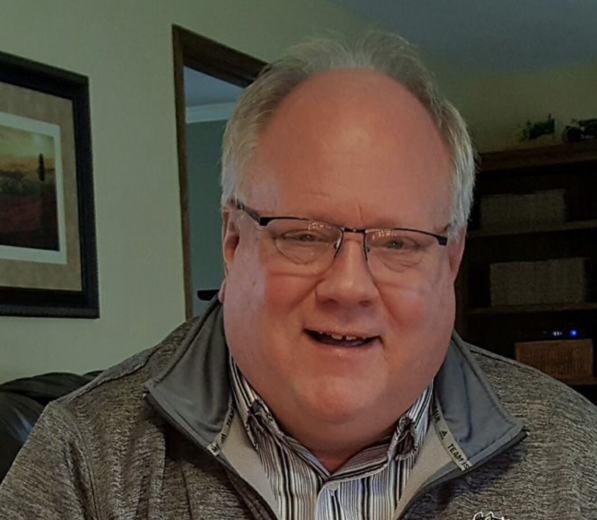 Mark S. Goodenow
1955 – 2023
SPIRIT LAKE - Mark S. Goodenow, 68, of Spirit Lake, formerly of Marshall, Minnesota, passed away on Feb. 2, 2023, in Mesa, Arizona.
A celebration of life will be held on Saturday, June 10, 2023, at 1 p.m. in Epworth Hall at the Lake Okoboji United Methodist Camp & Retreat Center in the Monarch Cove community of Spirit Lake.
Mark was the son of the late Bruce and Patricia (Hollister) Goodenow on April 28 in Sioux City, Iowa. He grew up on a farm outside of Battle Creek, Iowa. He graduated from Morningside College with his undergraduate degree and Drake University earning his MBA and juris doctorate degrees. He began his career as a college professor in business law at South Dakota State University. In 1988, he became part of the faculty at Southwest Minnesota State University in Marshall, Minnesota. He served many roles, including chair of the Business Administration department and the university's faculty association during his 30 years there, retiring in 2018.
In 1994, Mark was elected to office in Marshall as a Lyon County commissioner serving several terms until 2014. In this role, he championed the Lyon County Developmental Achievement Center. Fellow commissioners noted that he always had done his homework and was an advocate for all in his role as commissioner. He was active in the Marshall community leading efforts to build the current Marshall-Lyon County Library as well as serving on the Marshall Area Fine Arts Council and the Lyon County Historical Society.
Mark developed a love for antiques early in life when his mom would take him to auctions. His free time was filled with preserving history primarily through careful restoration to historical accuracy of his long-time home in Marshall, the William F. Gieseke House. He opened the house for tours and special events, especially around Christmas.
Mark could trace the genealogy of the family in detail, often serving as the go-to identifier when family looked through old pictures and artifacts. His home on West Lake Okoboji was a center point for family gatherings over the years. He also enjoyed international travel with friends.
He is survived by brothers Mike (Rajaee) Goodenow of Orlando, Florida, and nieces Stef and Kris Goodenow of Clemson, South Carolina, Mase (Sheryl) Goodenow of Ida Grove, Iowa and niece Maggie (Brian) Steinkamp and their children Avery, Carter and Hudson of Breda, Iowa, and niece Abby (Beth) Goodenow of Britt, Iowa and Mitch (Jennifer) Goodenow of Waukee, Iowa and niece Kelsey Goodenow of Waukee, Iowa and nephew Alex Goodenow of Des Moines, Iowa.
He was preceded in death by his parents and beloved niece, Lauren "Rudy" Goodenow.
Services: June 10, Epworth, Lake Okoboji United Methodist Camp & Retreat Center, Monarch Cove community of Spirit Lake.
Ewing Funeral Home
Category:
The Ida County Courier
Ida County Courier
214 Main Street
PO Box 249
Ida Grove, Iowa 51445
Phone:  712-364-3131
Fax:  1-800-340-0805
Mid-America Publishing
This newspaper is part of the Mid-America Publishing Family. Please visit www.midampublishing.com for more information.