Shirley Ann Alme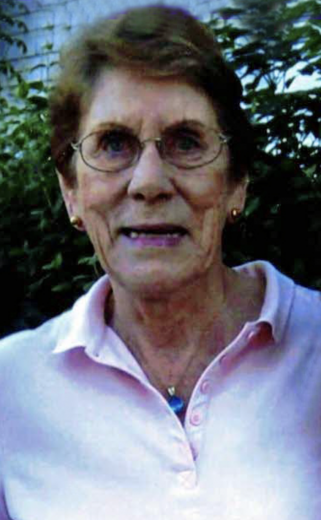 Shirley Ann Alme
1934 – 2022
SUN CITY, ARIZONA - Shirley Ann (Sindt) Alme, 87, of Sun City Arizona passed away peacefully in her sleep, on Nov. 6, 2022, at Royal Oaks Retirement Community in Sun City, Arizona.
 A Graveside Service will be held at 1:30 p.m., Saturday, Nov. 18, 2023, at the Ida Grove Cemetery of Ida Grove. Pastor Luann Benge will officiate. 
The Christensen-Van Houten Funeral Home of Ida Grove, is in charge of the funeral arrangements. Condolences may be sent online at www.christensenvanhouten.com.
 Shirley Ann (Sindt) Alme, the daughter of Woodrow "Buster" and Virginia (Kolb) Sindt, was born Dec. 3, 1934, in Ida Grove. She grew up in Ida Grove and graduated from Ida Grove High School with the class of 1952.
On June 18, 1966, Shirley married James LaMonte Verhoef in California. The couple made their home in California. Later in life, Shirley and James went their separate ways. Shirley then met David Alme, whom she continued her long life with, until his passing.
 Shirley loved to travel, including abroad to England, Holland, Belgium, Luxembourg, Germany, Liechtenstein, Switzerland, Austria, Italy and France. Shirley also traveled and lived in several states in the U.S. Her love of golf found her living in a retirement community right on the golf course in Arizona.
Shirley worked in the clerical field for several companies including TRW, SAIC, Airline Services, for an attorney, and several financial institutions all with high levels of clearance. 
She was a member of the United Methodist Church, where she participated in Rainbow during high school and then Eastern Star.
She is survived by her loving nephew Jay (Lisa) Fries of Des Moines; two grandnephews Tyler Fries and Trevor Fries; plus several cousins in the area.
 Memorials can be made to the family.
Services: Nov. 18, Ida Grove Cemetery, Ida Grove
Christensen-Van Houten Funeral Home • Ida Grove • 712-364-2727
Category:
The Ida County Courier
Ida County Courier
214 Main Street
PO Box 249
Ida Grove, Iowa 51445
Phone:  712-364-3131
Fax:  1-800-340-0805
Mid-America Publishing
This newspaper is part of the Mid-America Publishing Family. Please visit www.midampublishing.com for more information.